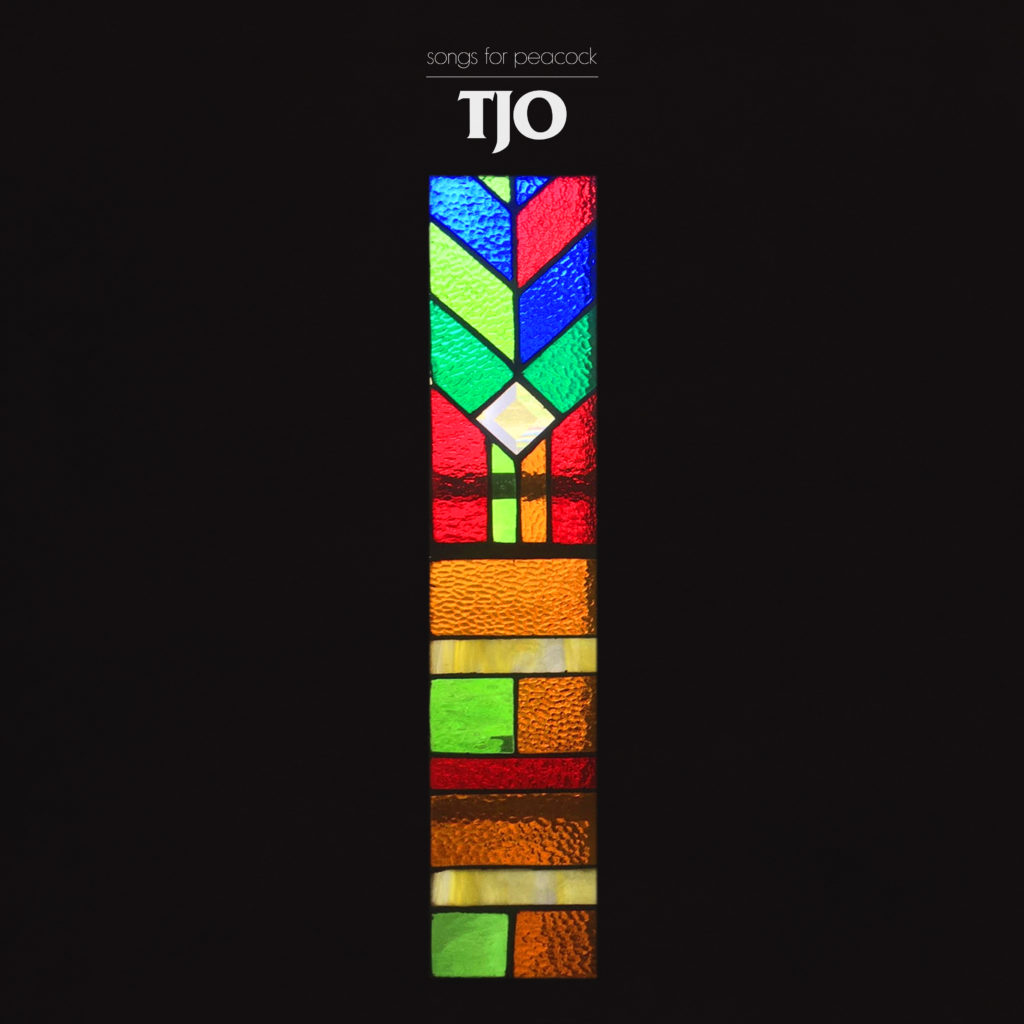 Hello Friends.
Before I get to the announcement, I want to acknowledge the ongoing struggle for Black liberation from structural racism and the current moment we are all being asked to engage with. This link is to a document of resources for white people to get in to and to continue actively defending Black Life.
In the fall of 2019 i made an ep called songs for peacock which was a fundraiser for Louisville Youth Group. It was a collection of covers abstracting pop music from 1983 utilizing a borrowed drum machine and a simple synthesizer. The project began as a coping mechanism following the sudden death of my older brother Brian, i discovered it was a mixtape for him and that it was good medicine.
On July 10, Orindal Records will release the full length LP Songs For Peacock, on vinyl and digital formats. This date marks one year since the Brian's passing. It features handsome cover art collaged from stained glass art made by Him. I sincerely hope that you find some joy and healing in it, as i did in its making.
Until July 10, all proceeds will benefit the Audre Lorde Project Until the end of June, 100% of revenue from digital sales of Songs for Peacock will be donated to The Audre Lorde Project, a Lesbian, Gay, Bisexual, Two Spirit, Trans and Gender Non-Conforming People of Color community organizing center.
Below is something i wrote about the project and below that a dance video for Cruel Summer, and for Believe at the Broad Museum's Yayoi Kusama Infinity Room.
Take Good Care In There and Out There.
much love TJO
SONGS FOR PEACOCK
Pop music is sticky. It can stick on you for 30 years without you knowing. It can stick you right back into a room or a car. Commercial radio is powerful like smell.

There was a mint green Honda Accord with a cassette player and we drove it down Imperial Highway listening to Madonna for the first time. Even though we were listening to radio gold, it felt like a secret, not to be enjoyed with the family like my Olivia Newton John obsession could be. A lot of pop music that year felt the same. (The "ANT MUSIC FOR SEX PEOPLE" badge in the liner notes I covered over with a sharpie. I can't remember if we bought our own copies or if I defaced yours?) The mothers were driving station wagons and Celicas and moving their bodies to Neil Diamond and to Jane Fonda. There were soup can hand weights and ceremonial leotards you could wear to stave off middle age in the afternoon. (And unbeknownst to them, finance Jane's leftist causes).

Like being cast in amber pop music encases an experience.
This album is a mixtape, it is homage and it is distortion of sounds that were around in 1983, around the home I shared with my brother Brian. Some songs aren't from that year; Yoko Ono came before but reached me much later, Leonard Cohen was not yet a fixture in my life in the way Duran Duran was. In 1983 I was an older sister but also a younger sister and I marveled at everything my older brothers brought in from outside the walled suburban experiment of Orange County, California. In 1983, pop star drag included some measure of cross dressing or bedraggle and I wanted to wear those wrestling boots and sailors hats, I wanted that unevenness, queerness and its celebration. In 1983, young girls with strawberry blonde locks would go with a jet black chop and send their mothers into desperate frenzies trying to get their beautiful daughters back. Sometimes they would come to my house looking like Siouxsie and smelling of tea rose, wearing the Wham! slogan "Choose Life" on their chests, extending kindness to the little sister me. I was too young for the early 80s to be my teenage trial and error times and so better I can remember them.

But this is not a stroll down memory lane or a memory book from a better time— there is no better time. And memory lane is a fake thruway on a map made of wind.
Songs for Peacock began in the fall of 2019 in the wake of the sudden death of Brian, lost to addiction. This recording, with a borrowed drum machine and simple synthesizer, was exposure therapy and healing mechanism.

Q: What does a person do to stop feeling blue when love disappears?
A: I recorded these songs.

Brian sent me a mixtape a year after he moved out of the house. I only remember that Blondie, Aztec Camera and INXS were on it. I don't know if he ever listened to Leonard Cohen or if he had an opinion about the song "Believe." This mixtape I made is not a completist effort. It is a tribute to him who was for me, in 1983, the bees knees.